The Imperial, New Delhi 28-29 July, 2023
The India-Japan Forum provides a platform for Indian and Japanese leaders to shape the future of bilateral and strategic partnerships through deliberation and collaboration. The forum is convened by the Ananta Centre and the Ministry of External Affairs, Government of India. The aim of the forum is to bolster cooperation, leverage opportunities, exchange ideas, build mutual trust and develop a joint agenda for future cooperation. It is a closed-door gathering of 60-70 high-level participants from Japan and India by invitation only. The discussions will be held under Chatham House rules.
Key Speakers
Akshat Rathee
Co-Founder
NODWIN Gaming
Archna Vyas
Deputy Director
Program Advocacy
Communications and Behavioral Insights
Arunabha Ghosh
Founder-Chief Executive Officer, Council on Energy, Environment and Water
Arvind Malhan
India Head
Aquiline Capital Partners
Ashok Malik
Partner
The Asia Group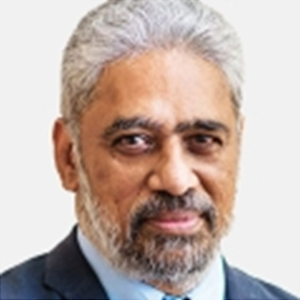 C. Raja Mohan
Senior Fellow
Asia Society Policy Institute
Chandrajit Banerjee
Director General
Confederation of Indian Industry
Baijayant Jay Panda
National Vice President
BJP
Darshan Hiranandani
Managing Director
Chief Executive Officer
H-Energy
Indrani Bagchi
Chief Executive Officer
Ananta Aspen Centre
N K Singh
Co-Convenor, G20 Expert Group on MDB reforms, President, Institute of Economic Growth, and Chairman, 15th Finance Commission of India
Naushad Forbes
Chairman, Ananta Aspen Centre & Co-Chairman, Forbes Marshall
Narendra Taneja
Distinguished Research Fellow and Chairman, Independent Energy Policy Institute
Nirmala Sitharaman
Minister of Finance
Government of India
S. Phangnon Konyak
Member of Parliament
Rajya Sabha
Pramit Pal Chaudhuri
India Practice Head, Eurasia Group, Distinguished Visiting Fellow, Ananta Aspen Centre
R K Misra
Co-Founder
YULU
Rajan Navani
Chairman & Managing Director
Jetline Group of Companies
JetSynthesys
Randhir Thakur
CEO & Managing Director
Tata Electronics Private Limited
R C Bhargava
Chairman
Maruti Suzuki
S. Jaishankar
Minister of External Affairs
Government of India
Sabyasachi Dutta
Executive Director
Asian Confluence
Sanjay Jasjit Singh
AVSM, NM
Vice Chief of Naval Staff
Vijay Shekhar Sharma
Founder & Chief Executive Officer, Paytm
Vinay Kwatra
Foreign Secretary
Government of India
Vikram Misri
Deputy National Security Adviser
Vivek Bharadwaj
Secretary
Ministry of Mines
Kenji Hiramatsu
Chairman
Institute for the International Strategy
The Japan Research Institute
Ken Jimbo
Professor
Faculty of Policy Management
Keio University
Masahisa Ikeda
Asia Managing Partner
Shearman & Sterling
Director of Asia Pacific
Trilateral Commission
Michael J. Green
Chief Executive Officer
United States Studies Centre
University of Sydney
Myung-Ho LEE
Country Representative for Bangladesh and General Manager, Mitsubishi Dhaka
Naoko Aoki
Associate Political Scientist
RAND Corporation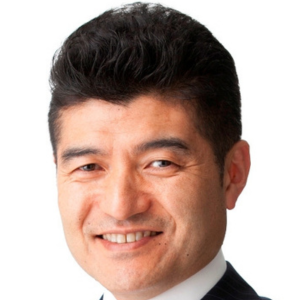 Narushige Michishita
Executive
Vice President & Professor
National Graduate Institute
Rui Matsukawa
Member
House of Councillors
Japan
Sang-Woo LIM
Deputy Chief of Mission
Embassy of the Republic of Korea
Satoru Nagao
Fellow
Hudson Institute
Japan
Suzuki Atsushi
Member
House of Representatives
Japan
SORAMOTO Seiki
Member
House of Representatives
Japan
Tarun Das
Former Director General, Confederation of Indian Industry (CII), Chairman, Sasakawa India Leprosy Foundation (S-ILF) and Founding Trustee, Ananta Centre (AC)
Tatsuya Terazawa
Chairman & Chief Executive Officer, Institute of Energy Economics, Japan
Tomohiko Taniguchi
Specially Appointed Professor
The University of Tsukuba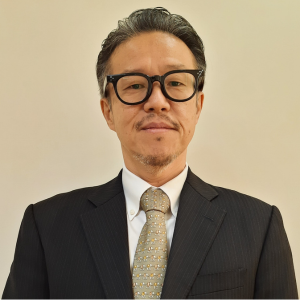 Takashi Suzuki
Director General, Japan External Trade Organisation, India
Toru Nakamura
General Manager, Canon Inc. Semiconductor Production Equipment Administration Div
Toshihiko Kurihara
Chief Representative, Japan Bank for International Cooperation, New Delhi
Hayashi Yoshimasa
Minister
Foreign Affairs Government of Japan
Ravi Velloor
Associate Editor
Senior Asia Columnist
The Straits Times
Yoji Taguchi
Chairman
Managing Director
Mitsubishi Corporation India
Participants
A K Bhattacharya
Distinguished Fellow, Ananta Centre, Editorial Director, Business Standard
Anuj Poddar
Managing Director & CEO
Bajaj Electricals Limited
Arun K. Singh
Visiting Professor
Ashoka University
Deepak Shetty
CEO & Managing Director
JCB India Ltd.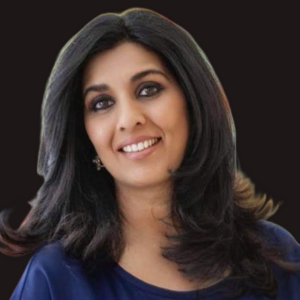 Geetanjali Kirloskar
Chairperson & Managing Director, Kirloskar Systems
Karambir Singh
PVSM, AVSM, IN (Retd) Chairman, NMF & Former Chief, Naval Staff
Indian Navy
Bhairavi Jani
Executive Director
SCA Group & Chairperson
IEF
Bill Blair
Chief Executive
Lockheed Martin India Pvt Ltd
Daisuke Kawai
Deputy Director, the Economic Security Program, Research Center for Advanced Science and Technology, the University of Tokyo
Deepa Gopalan Wadhwa
Chairperson, India- Japan Friendship Forum FICCI, Member Governing Councils, Institute of Chinese Studies & Asian Confluence
Dipanjan Roy Chaudhury
Diplomatic Editor
The Economic Times
India
Go Eguchi
Chief Intelligence Officer
Suntory Holdings
Happymon Jacob
Associate Professor
Diplomacy & Disarmament
Jawaharlal Nehru University
Gaurav Gogoi
MP Deputy Leader
Congress Party Lok Sabha
Kiran Pasricha
Former CEO
Ananta Centre
Jayant Sinha
Chairperson, Standing Committee Finance, Parliament India BJP
Lok Sabha Member Hazaribagh, Jharkhand
Nihal Chauhan
Head
Policy Partnerships
Google India
Nitin Desai
Chairman
Governing Council
The Energy and Resources Institute
Shahidul Haque
Faculty
North South University
SL Narasimhan
PVSM, AVSM
VSM, PhD
Manoj Mukund Naravane
(Retd) Chief, Army Staff
Indian Army
Manoj Nair
Vice-President
Fujitsu Consulting, India
Miho Sakata Malhan
Founder
Muse Creation (NGO)
Author, Editor, Researcher
Nikhil Sawhney
Vice Chairman & Managing Director, Triveni Turbine Limited & Director, Triveni Engineering and Industries Limited
P Balaji
Chief Regulatory and
Corporate Affairs Officer
Vodafone Idea Limited
R Dinesh
Confederation of Indian Industry & Executive Vice Chairman, TVS Supply Chain Solutions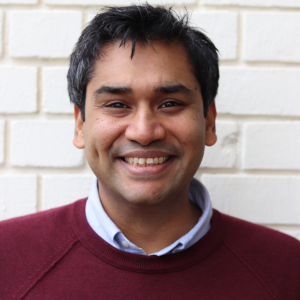 Rudra Chaudhuri
Director
Carnegie India
Rafiq Dossani
Director
RAND Center Asia Pacific Policy
Samir Saran
President
Observer Research Foundation (ORF)
Shyam Saran
President
India International Centre
Senior Fellow Centre for Policy Research.
Siddharth Deshmukh
Co-Founder & President
Indo-Japan Business Council (IJBC)
Sibi George
Ambassador of India
to Japan
Srabani Roy Choudhury
Professor Japanese Studies Centre East Asian Studies, School of International Studies, Jawaharlal Nehru University
Srikanth Kondapalli
Dean
School of International Studies
Professor, Chinese Studies
Jawaharlal Nehru University
Sugata Bose
Gardiner Professor, Oceanic
History & Affairs,
Harvard University
Sujan Chinoy
Director General
Manohar Parrikar Institute
Defence Studies
T K Kurien
Chief Executive Officer
Premji Invest (PI)
Titli Basu
Associate Professor
School of International Studies
Jawaharlal Nehru University
Yogesh Kumar Joshi
PVSM, UYSM, AVSM, VrC,
SM (Retired)
Director General Centre
Contemporary China Studies
Hiroyuki Akita
Commentator
Nikkei
Masaharu (Max) Okubo
Managing Officer
Country Chairperson
Mitsui & Co. India Pvt. Ltd
Koji Sato
Director General
Japan Foundation
Hiroyuki Mesaki
Chief Executive Officer
Sumitomo Mitsui Banking Corporation, India
Hiroshi SUZUKI
Ambassador of
Japan to India
Kenji Sugino
Secretary General
Japan Chamber of Commerce and Industry
Jun Watanabe
Senior Representative
JICA India Office
Takuya Senoo
Country Head
MUFG Bank
Takuro Horikoshi
Chairman & Managing Director
Sumitomo Corporation India Pvt. Ltd
Day 1: 28 July, 2023
Time
Session
8:00 AM - 8:40 AM
Registration
8:45 AM - 10:00 AM
Welcome Remarks:
Tarun Das, Former Director General, Confederation of Indian Industry, Chairman, Sasakawa India Leprosy Foundation and Founding Trustee, Ananta Centre

Inaugural Session
Remarks by:

S Jaishankar, Minister of External Affairs, Government of India
Yoshimasa HAYASHI, Minister of Foreign Affairs, Government of Japan

Followed by a moderated conversation between the two ministers
Moderator: Indrani Bagchi, Chief Executive Officer, Ananta Centre
10:00 AM – 10:15 AM
Tea/Coffee break
10:30 AM – 12:00 PM
Session 1:
Quad: Redefining the Balance of Power in the Indo-Pacific

Speakers:
Michael Green, Chief Executive Officer, United States Studies Centre, University of Sydney
Kenji HIRAMATSU, Chairman, Institute for International Strategy of the Japan Research Institute
Ashok Malik, Partner, The Asia Group
Tomohiko TANIGUCHI, Specially Appointed Professor, The University of Tsukuba
Moderator: Baijayant Panda, National Vice President, Bharatiya Janata Party

12:15 PM - 12:45 PM
Session with
Vinay Mohan Kwatra, Foreign Secretary, Government of India
Moderator: C Raja Mohan, Senior Fellow, Asia Society Policy Institute
1:00 PM - 2:00 PM
Lunch
2:00 PM - 3:15 PM
Session 2:
Semiconductors and Critical Minerals: Working Together in Strategic Tech

Keynote Speaker: Vivek Bharadwaj, Secretary, Ministry of Mines, Government of India

Speakers:
Darshan Hiranandani, Managing Director and Chief Executive Officer, H-Energy
Toshihiko KURIHARA, Chief Representative, Japan Bank for International Cooperation, New Delhi
Toru NAKAMURA, General Manager, Semiconductor Production Equipment Administration Division, Canon
Randhir Thakur, Chief Executive Officer & Managing Director, Tata Electronics
Moderator: Pramit Pal Chaudhuri, India Practice Head, Eurasia Group & Distinguished Visiting Fellow, Ananta Aspen Centre
3:15 PM - 3:30 PM
Tea/Coffee Break
3:30 PM- 4:45 PM
Session 3:
Stormy Waters: Contestation in the Pacific and Southeast Asia

Speakers:
Naoko AOKI, Associate Political Scientist, The RAND Corporation
Ken JIMBO, Professor, Faculty of Policy Management, Keio University
Sangwoo Lim, Deputy Chief of Mission, Embassy of the Republic of Korea to the Republic of India
C Raja Mohan, Senior Fellow, Asia Society Policy Institute
Ravi Velloor, Associate Editor and Senior Columnist, The Strait Times
Moderator: Narushige MICHISHITA, Executive Vice President and Professor, National Graduate Institute for Policy Studies
5:00 PM - 5:30 PM
In a conversation with R C Bhargava, Chairman, Maruti Suzuki and
Chandrajit Banerjee, Director General, Confederation of Indian Industry
5:30 PM – 6:45 PM
Session 4:
Fast Trains and Factories: Fresh Eyes on Investment and Infrastructure in the Northeast and Bangladesh

Speakers:
Sabyasachi Dutta, Executive Director, Asian Confluence
S. Phangnon Konyak, Member of Parliament, Rajya Sabha
Myung-Ho LEE, Country Representative for Bangladesh and General Manager, Mitsubishi Dhaka
Rajan Navani, Founder & Chief Executive Officer, JetSynthesys
Takashi SUZUKI, Director General, Japan External Trade Organisation, India
Moderator: Masahisa IKEDA, Asia Managing Partner, Shearman & Sterling and Director of Asia Pacific, Trilateral Commission
7:00 PM – 7:10 PM

"Kaizen Niti: 70 years of India-Japan Relations"


Book Release by Geetanjali Kirloskar, Chairperson & Managing Director, Kirloskar Systems
7:15 PM
Reception hosted by Confederation of Indian Industry
7:45 PM
Dinner
Timings
9:00 AM (IST)
12:30 PM (JST)
Log in – Digital Holding Room
9:30 AM-10:00 AM (IST)
Opening Session
1:00 PM-1:30 PM (JST)
Welcome Remarks


Jamshyd N. Godrej, Chairman, Ananta Centre and Chairman & Managing Director, Godrej & Boyce Manufacturing Company Limited

Opening Remarks by Co-Chairs of the India-Japan Forum:

Harsh Vardhan Shringla, Foreign Secretary, Government of India
N.K. Singh, Chairman, 15th Finance Commission, Government of India and Trustee, Ananta Aspen Centre

Keynote Address by:

Toshimitsu Motegi, Minister for Foreign Affairs, Government of Japan

10:00 AM-10:45 AM (IST)
A Conversation Between:

S Jaishankar, Minister of External Affairs, Government of India

1:30 PM-2:15 PM (JST)

Tomohiko Taniguchi, Specially Appointed Professor, The University of Tsukuba

10:45 AM- 12:15 PM (IST)
Session 1
2:15 PM – 3:45 PM (JST)

Peace, security and socio-economic development in the Indo-Pacific

Roadmap for stability and security in the Indo-Pacific; Strategic defense cooperation; QUAD; Role of ASEAN; Bilateral cooperation on R&D in defense technologies; Indo-Pacific Oceans' Initiative; High impact community development projects in third countries

Suggested Speakers:

Makio Miyagawa, President, Asia Pacific Initiative Forum; Senior Fellow, Asia Pacific Initiative and Special Advisor on National Security to the Prime Minister of Japan
C Raja Mohan, Director, Institute of South Asian Studies, National University of Singapore
Kenichiro Sasae, President, Japan Institute of International Affairs
Karambir Singh, PVSM, AVSM, ADC, Chief of the Naval Staff of the Indian Navy
Admiral Hiroshi Yamamura, Chief of Staff of the Japanese Maritime Self Defence Force

Chair: Indrani Bagchi, Associate Editor and Diplomatic Editor, Times of India

12:15- 1:45 PM (IST)
Session 2
3:45 PM-5:15 PM (JST)

Economic and Trade Ties: Fostering synergy for shared prosperity

CEPA; Bilateral trade and investment; Shaping global value chains; Cooperation in third countries; supply chain resilience; exploring new areas of collaboration i.e., renewable energy, space technology, pharmaceuticals, etc.

Suggested Speakers:

Banmali Agrawala, President - Infrastructure, Defence & Aerospace and Global Corporate Affairs, Tata Sons Pvt Limited
B N Kalyani, Chairman and Managing Director, Bharat Forge Limited
Hirofumi Katase, Executive Vice Chairman and Director, I-Pulse
Shinichi Kitaoka, President, Japan International Cooperation Agency
Ajay Seth, Secretary, Department of Economic Affairs, Ministry of Finance, Government of India
Yoji Taguchi, Chairman & Managing Director, Mitsubishi Corporation India Private Limited

Chair: Rajan Navani, Vice Chairman & Managing Director, Jetline Group of Companies

1:45 PM- 2:00 PM (IST)
Closing Session
5:15 PM-5:30 PM (JST)

Harsh Vardhan Shringla, Foreign Secretary, Government of India and Co-Chair, India-Japan Forum
Satoshi Suzuki, Ambassador Extraordinary and Plenipotentiary of Japan to India
N.K. Singh, Chairman, 15th Finance Commission, Government of India; Trustee, Ananta Aspen Centre and Co-Chair, India Japan Forum
Partners